Electrical Contractor is defined to be any person, firm or corporation engaged in the business of "electrical contracting". In this instrument "electrical contracting" shall mean the business of erecting, installing, repairing, servicing or maintaining electric wiring, devices, appliances or equipment, including purchasing from suppliers and selling or furnishing manufactured parts and products. Members of this Association shall be Electrical Contractors defined in the bylaws of CECA, of good reputation, who have their home office in the area served by this Association and who shall have applied for and been accepted in due form to membership subject to the provisions of the bylaws herein set forth.
Or may be members of CECA whose home office is outside of the area of the Association but who performs electrical contracting within the area served by the Association and who are accepted as full members by resolution of the Board of Directors.

Associate member

shall be defined as any person or firm whose business is directly related to electrical construction or whose business is regularly with electrical contractors.

Industry Professional

shall be defined as any person or firm who is actively engaged in doing work for the electrical industry.  For example, Attorney, Certified Public Accountant, Engineer, Architect or the like.
---
If you join in the last quarter of the year, your membership will start immediately and your member fee will cover the entire next year.
To submit an application, please print, complete and mail or fax by choosing the option below.
Member Services 
Federated Insurance
Federated Insurance Companies offers insurance for CECA members for the following coverage's: Property & Liability, Workers Compensation, Financial Protection Services.
In addition to providing excellent service and risk management services, Federated provides the ability to avoid gaps in coverage by placing all of your business insurance in the hands of a professional insurance counselor.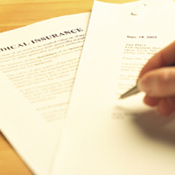 Federated is unique in that the Marketing Representative distribution system extends through the entire state of North & South Carolina for local answers, information, and support. Recommended by nearly 400 trade associations nationwide, CECA recommends Federated Insurance programs and risk management services to members for following reasons:
AM Best A+ Superior Rated for Property & Liability and Life Insurance.
Distribution system. Over 25 Marketing Representatives are located nearby for local expertise, information, and support.
Federated also offers risk management and loss prevention services in addition to estate protection and business continuation strategies. This includes and is not limited to: A regional Risk Consultant, safety presentations, safety videos, risk management materials, and an estate planning attorney network assisting in estate planning and business succession.
Visit federatedinsurance.com for more information.
Premier Electrical Staffing
Here at Premier Electrical Staffing our core business is to partner with our clients and provide Skilled Electrical Labor. Since Premier began seven years ago, Mike Rhodes, Vice President of Business Development, being an unlimited licensed contractor and apprenticeship instructor, has been instrumental in offering a spring board of knowledge in training and educating our branch offices to hire through the eyes of a superintendent, rather than a typical staffing company. We like to partner with our customers and be a part of their workforce team. All of our employees are skills tested before they are deemed reliable to be sent to your project. We issue each prospective employee a written test and also evaluate their hands-on skills on conduit bending, three ways, and transformers to make sure they are properly classified.
Our vision here at Premier is to always be a results-oriented company. We measure success by our clients' accomplishments, providing you with electrical labor solutions to help complete your projects on time, under budget, and with the highest degree of quality and productivity. We take pride in teamwork, with our customers and our field staff. We are proud to have an elite, safety conscious, skilled workforce!
We presently maintain 21 branch offices throughout the US, with the majority of our offices being scattered along the southeastern corridor, and are continually expanding. In the Carolinas, we currently have seven offices (Charleston, Charlotte, Fayetteville, Greensboro, Greenville, Raleigh, and Wilmington). Each office staffs a Sales Manager, Recruiter, and administrative support to ensure that all of your needs are met efficiently and promptly. Our management team includes several members that have acquired electrical licenses in multiple states with experience working for large electrical contractors enabling us to assemble a knowledge base spanning more than 100 years. A variety of national, local, large and small electrical contractors have continued to partner with us and utilize our services project after project.
We welcome the opportunity to discuss your electrical staffing options with you at any time. Please feel free to contact any of our Premier branch offices and check us out on the web at www.pes123.com
It is our guarantee that you will be pleased with the quality of electrical support that we can offer to your project!
Morrow Insurance
Contact Brian Reep at Morrow Insurance Agency for "an integrated approach to Risk Management" which results in saving insurance dollars for electrical contractors by implementing measures to identify, evaluate, and control risks.
Morrow Insurance Agency, Inc.
800 Beverly-Hanks Centre
Hendersonville, NC  28793
828.694.5139 – direct line
828.430,1249 – cell phone
Smith Terry & Johnson – Construction Law
Steven L. Smith, Partner
11525 N. Community House Rd., Suite 425
Charlotte, NC 28277
(704) 944-3244
TUV Rheinland
TUV Rheinland provides Field Evaluations to UL and NFPA Standards for non-certified or modified equipment. Many times contractors are delayed when an AHJ red-tags this equipment. In some cases the Certificate of Occupancy can be delayed and payments held up. Our Field Evaluation service includes almost all categories of equipment, including Industrial Machinery, Hazardous Location Equipment, Hospital / Medical equipment and much more. TUV Rheinland also has a Listed Control Panel program, where a contractor can build panels and apply the certification label at the shop.
Please contact Greg Smith for any questions about our services for CECA contractors: gsmith@us.tuv.com, 919-348-7481.