NC Electrical Contractor Careers
Congratulations to Starr Electric on 90 years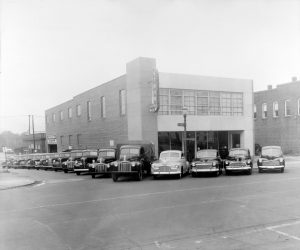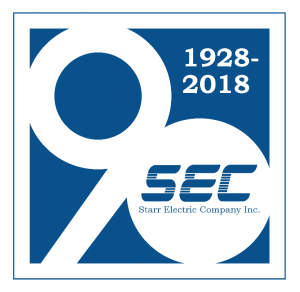 Starr Electric Company, Inc. celebrates its 90th year anniversary of maintaining a stellar reputation in the Carolinas as a contract electrical company. Founded by Raymond Starr in 1928, Starr Electric began as a one-man operation in a small office in Greensboro, NC. From humble beginnings, the company endured and grew through the Depression Era, becoming a leader in the industry. Starr Electric has capabilities in many arenas, but specializes in prefabrication, modular builds, healthcare technologies and mission critical.
Starr Electric has spent 90 years innovating construction methods and energizing people who bring buildings and communities to life. To learn more about Starr Electric, visit their website at www.starrelectric.net.
2018 ABC National Craft Championship – Electrical Competition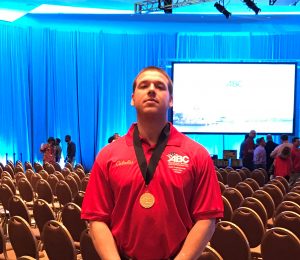 Congratulations to David Carlton with Watson Electrical, Raleigh Division, for taking First Place in the 31st Annual ABC National Craft Championship – Electrical Competition in Long Beach California in late March. 
The National Craft Championships featured a field of more than 170 craft professionals competing for top honors in 15 competitions representing 12 crafts, including a team competition with journey-level craft professionals from five different crafts working to complete a joint project. Competitors first took an intense, two-hour written exam and then competed in daylong hands-on practical performance test.
     2017 NC Apprentice Contest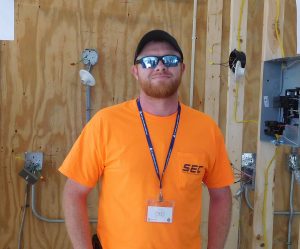 The 33rd Annual NC Electrical Apprentice Contest was held at the NC State Fair in Raleigh on October 18th.
Congratulations to Clinton Haithcock of Starr Electric for winning the contest.
Congratulations to David Carlton Jr. of Watson Electrical for placing 2nd.
We are proud that CECA Member Apprentices took 8 of the top 10 places.
Congratulations to Starr Electric for their Apprentice winning the Contest and for 3 other apprentices place in the top 10.
Congratulations also to Watson Electrical for having an Apprentice to place 2nd and for having 3 more Apprentices to place in the top 10.
Thank you to the many CECA Members who support the contest with their time, donations, materials and prizes for the contest.